Lots of chino threads floating around. Figure I'd give this it's own thread.
FEEL:
Good pants. I like the way they feel and would definitely consider them "washed." Malleable off the rack. They are frayed at the bottom of the cuff--which I'm not a huge fan of, but it's certainly not a dealbreaker.
FIT:
Merona calls them "tailored." More trim than slim. More straight than skinny. I might call it relaxed slim. I never once felt too tight in the crotch (which is sometimes a problem with other chinos), but sometimes it looked right on the edge of baggy (or what is considered baggy for Dappered). Other times they looked like slim chinos depending on perception.
I got the reds. Navy blue and khaki are also available. 32x30 fit me. I'm 31 or even 30 in some other brands (Bonobos, Gap) that vanity size. The 30 inch inseam fits fine but is a little bit shorter than Bonobos 30.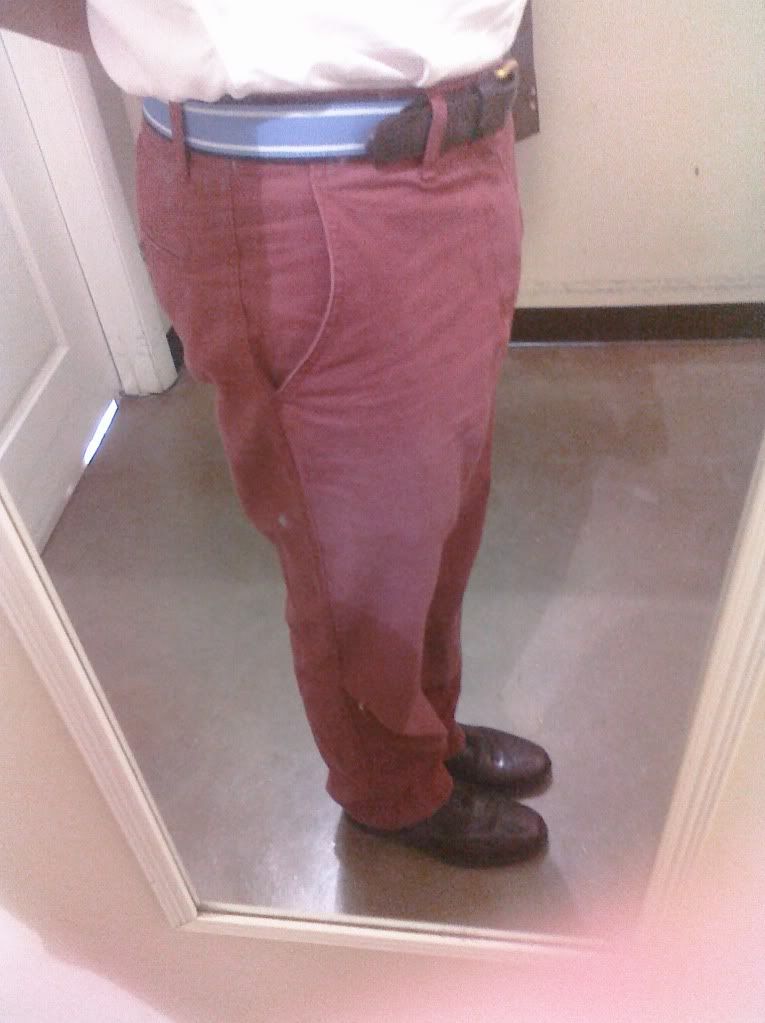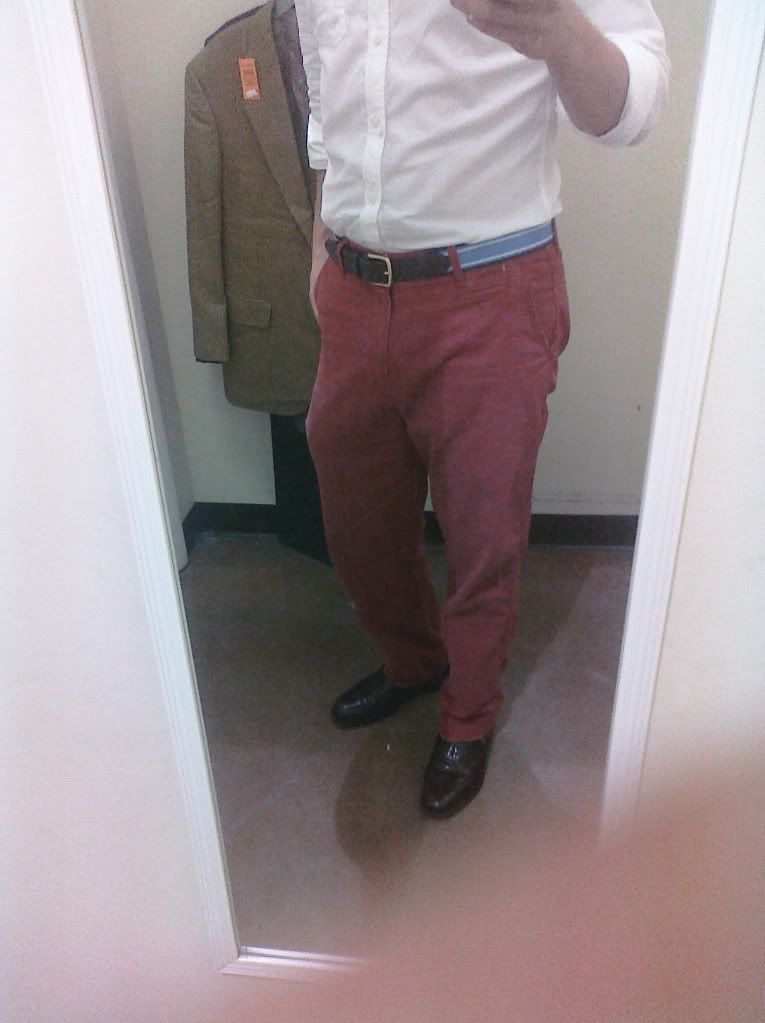 Compared to a Bonobos chino in 31x30. You'll notice that the Merona chino is about 1 inch thicker throughout the leg.
Fwiw, I'm 5'10 155-160.
EDIT: They cost $27.99. Probably will go on sale soon which will drop it to the $21-24 range for a week. At least that's how my Targets cycle their sales.