Hi all, I've been an avid reader of the site for about a year now and never gotten into the boards yet. So here is my first jab at it. I am going to a wedding in 2 weekends from now, wife is in the bridal party, and I will be the handsome bystander awkwardly making glances at her from the congregation. So I am going with my new go to suit from J Crew:
Ludlow in Italian Chino, Wheat color: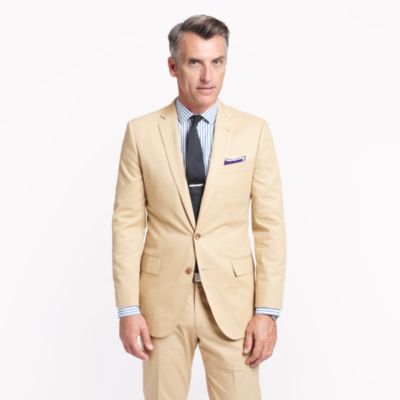 Shirt will be the Lands End Tailored Fit OCBD:
Shoes are where I need the decision to be made.
Cole Haan Lunar Grand in Tan/Red:
OR
Cole Haan Air Madison Monk Strap British Tan
I will either be wearing a blue bow tie to tie it all together since the Bride has requested me to wear one.
Which shoes ties this all together the best, note I will not dance much, or at all.
Thanks,