Ok everybody! Some of you may be familiar and some of you may not, but Style Forum has a weekly challenge - a contest of sorts. We're going to give it a shot here on The Dappered Threads because I think it'll be a great thought exercise and will foster interactivity. So without further ado...
Since this is out first challenge, I will explain both the format and this week's challenge. The format is thus:
1.) A challenge is proposed (typically on a Monday, but we're starting early this time).
2.) Ideas are bounced around throughout the week, any questions are codified, and guidelines are put into place.
3.) On Friday, everyone dresses according to the challenge's parameters.
4.) On Saturday, all challengers are recorded and voting opens to see who best represents the challenge.
5.) A winner is chosen by majority vote on Sunday, and the winner is responsible for choosing the next week's challenge.
I suspect there will be some stumbling through the first couple of weeks, but we'll keep it up as long as people are participating. I'll talk with a moderator about setting up a poll or editing the OP as necessary for voting on Saturday. So with that said, here we go!
Our inaugural challenge (in keeping with the thrifty spirit of Dappered) will be "Second-Hand Goods". Here are the guidelines...
1.) At least one VISIBLE article of clothing (no underwear) must be second hand. It can be thrifted, craigslisted, ebayed, a hand-me-down or any other method by which you've come across used clothes. Additional second-hand pieces are welcome, but not required.
2.) The style (casual, formal, etc.) is completely up to you. Judging is based on how good you look, not by how formal you are.
3.) You will be judged on the "look", NOT ON THE QUALITY OR VALUE of the second-hand article. In other words, it doesn't matter if you scored a $2000 suit for $15 at Goodwill if it doesn't look good on you. A pair of hand-me-down Levi's could beat you fair and square.
4.) Identify which items are second-hand when you post, and don't be afraid to name-drop if you've got some cool stuff. We can all appreciate a sweet find. It just won't give you any extra credit.
Ok! Questions? Everybody has until Friday to figure out what they want to wear. You can submit early if you like. You can submit more than one outfit, but only the last post will be counted. So if you really like a combination, don't post again. Ready... Set... GO!
[UPDATE 7/13/2013 @ 12:21 PST] VOTING BEGINS NOW!
So we're going to go ahead and close the submissions. Voting starts immediately and will continue until noon PST tomorrow. ANYBODY CAN VOTE!!!
In order by submission date/time:
yoyorobbo
MarkB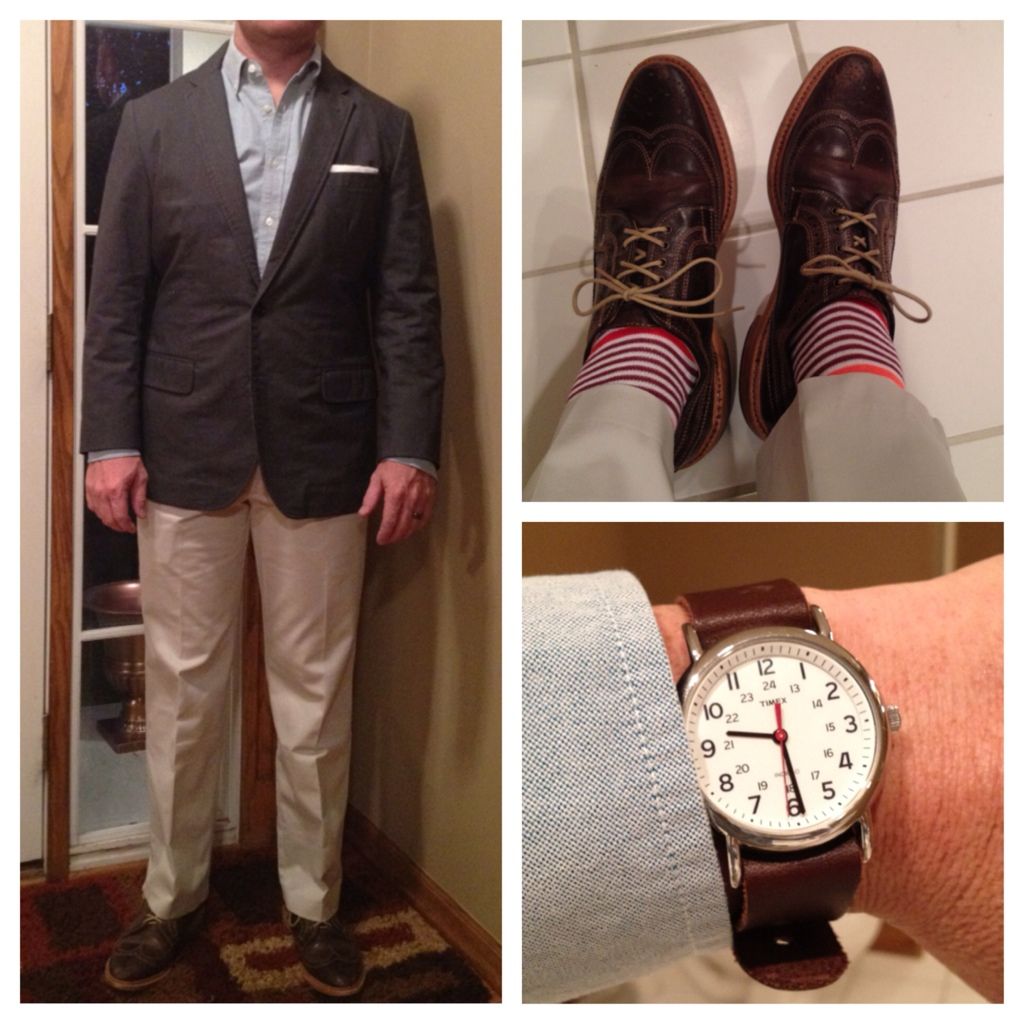 LesserBlackDog (BenR)