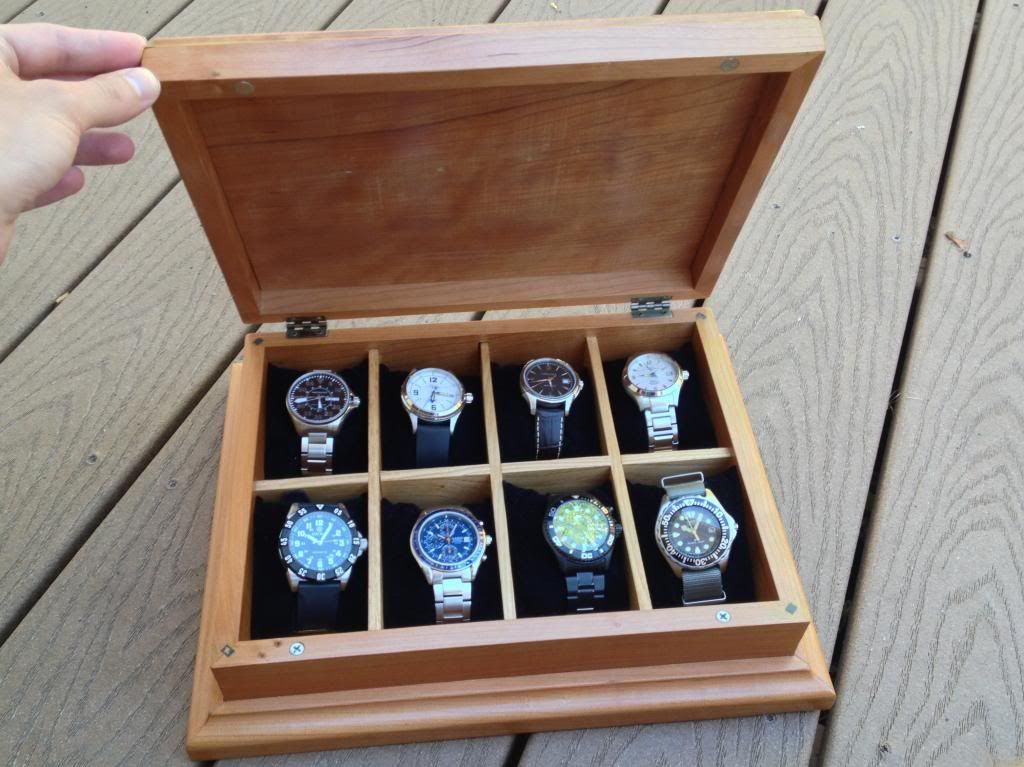 Dimensions:
11 5/8" wide (without base)
8 ¾" long
3 ¼" (walls) + ¼" (top piece) high
External "walls" thickness: ½"
Internal slats: ¼" wide, 1 ½" tall
Base: 5/8" wide, 1" tall
The hinges are ordinary 1" hinges. The closure system is a couple of magnets on the underside of the lid and some small screws underneath. A different closure system, like a traditional hasp, might be advisable if your collection is all mechanical and you're concerned about accidentally magnetizing a watch. The material is cherry and the finish is just a high-shine lacquer of some variety. Except for the magnets, that we went to the store to purchase, we ended up making the box entirely out of scraps and stuff my dad had lying around in his shop.
The cushions, as I mentioned already, are 3x3" velvet "bracelet pillows" that I bought on eBay.
I can't be much help in terms of advising on how to build a box, though, since I made it with my dad's tools and guidance. I designed it but I wouldn't have had the first clue where to start building it if he hadn't been instructing me the whole way.