Left to Right:
Timex Weekender
Citizen Nighthawk (gift from the Mrs. 6-7 years ago)
Rolex Datejust (wedding gift from the Mrs. 5.5 years ago)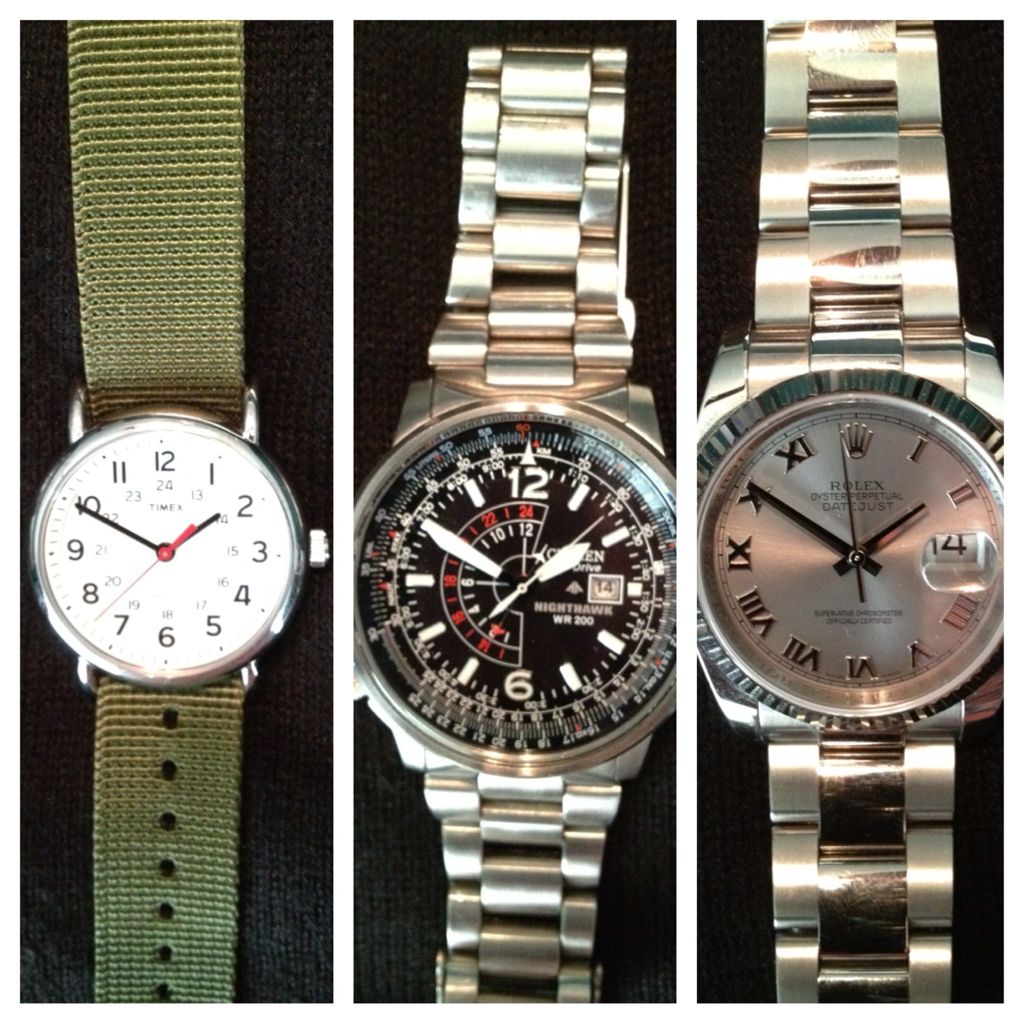 I'm really considering picking up the Orient Ray, just not sure which color to get. I really like the navy blue face/ring, but I'm not sure how versatile it is. Also, I'm thinking about swapping the bracelet on the Rolex for leather (maybe cordovan?). Thoughts?