I'd like to put this WIWT I context before I get shunned by the elders of our little tribe. First, it was 88* today and second I only set foot outside of my house to go to Kinesiology lecture/lab which requires the use of shorts (gasp).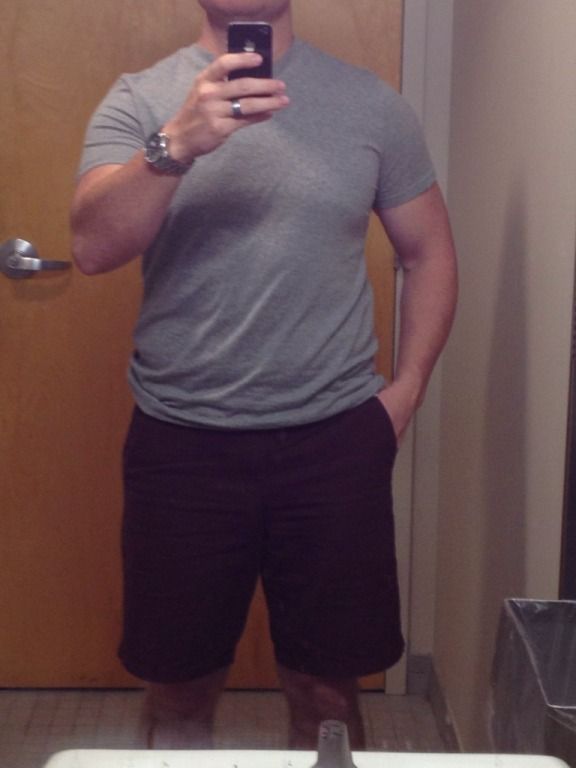 Shirt: Target
Shorts (!): Gap
Shoes: Pro-Keds 69er lo
Watch: Citizen Nighthawk
The shorts are burgundy, it's kinda hard to tell in the picture. Hopefully this is more presentable than sloppy.