@Evil: Thanks! Sometimes I feel very alone wearing jackets in this sea of WIWT blazers of everyone else!
@Andrew: I know the collared shirt under V-neck is the standard, but I think a crew T-shirt can look nice and simple too if you're fit and everything fits correctly. With that said, I personally prefer a collared shirt under V-neck.
@Shomas: Dat Monk!
@Matt: You should keep glasses on all the time!
Just class today: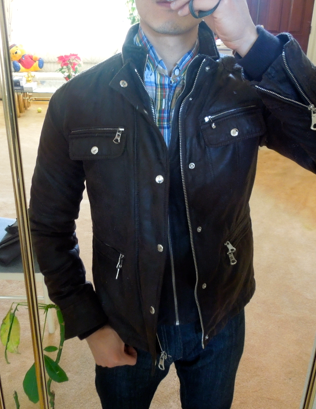 Bonobos shirt
514s
Zara Jacket
Wolverine 1Ks