I'm assuming your ribbon belt is the same as any other D ring. You pass the belt itself through both of the D rings, then turn it around and pass it again through just one of them. Like so: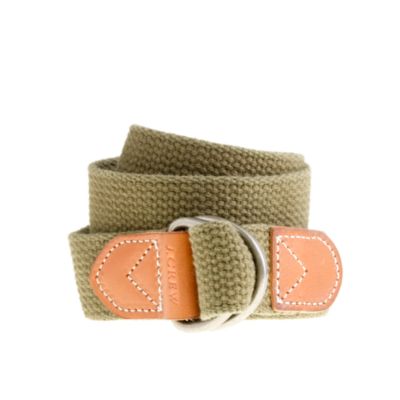 Pull on the spare end of the belt to tighten. Friction of the belt against itself and tension of the D rings together should keep the belt from loosening itself, though a D ring is more likely to loosen slightly over time than an ordinary buckle closure belt, especially if the belt material is not textured in some way. I have a couple "silk tie" belts and I've never had an issue of them loosening on me.
If you're tightening the belt that way and it's still coming loose, then I would say the belt is probably too thin and too "slippery." Even at $19 it may not be worth keeping.