This is a project I've been working on slowly for a while, and it's finally come to fruition!
Slim Horse Hide Leather Key Case
Patterned after a vintage key case I found at an antique store, and hand crafted from 5-7 ounce horse hide with nickel hardware and a hand rubbed beeswax finish, this old style key case is overdue for a revival. Not only can it slim down the key bulge in your pocket, it can protect delicate electronics such as cell phones from key scratching.
The case is best suited to hold between four and six keys on it's two 3/16" by 1/2" posts. A ball chain is included to accommodate larger car keys or electronic fobs. The heavyweight horse hide will fit tight at first, but as it breaks in it will loosen up and develop a beautiful patina.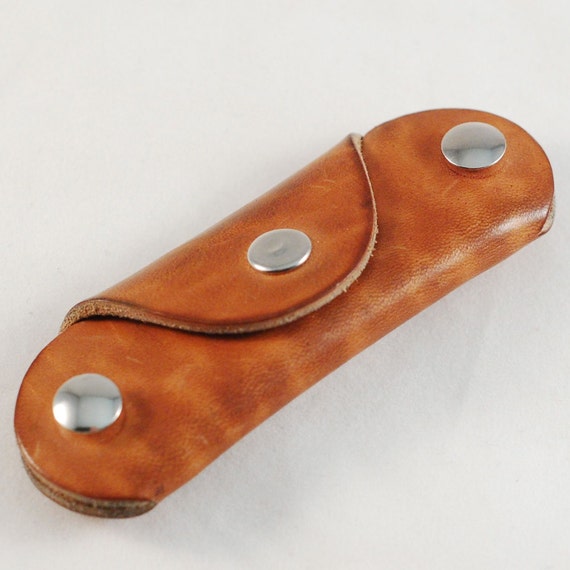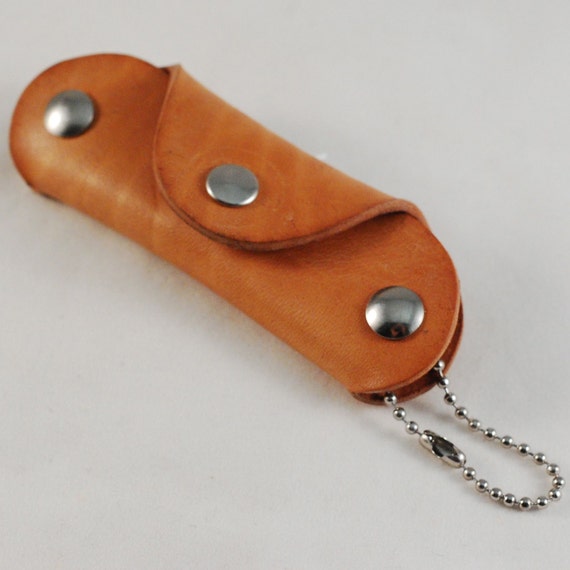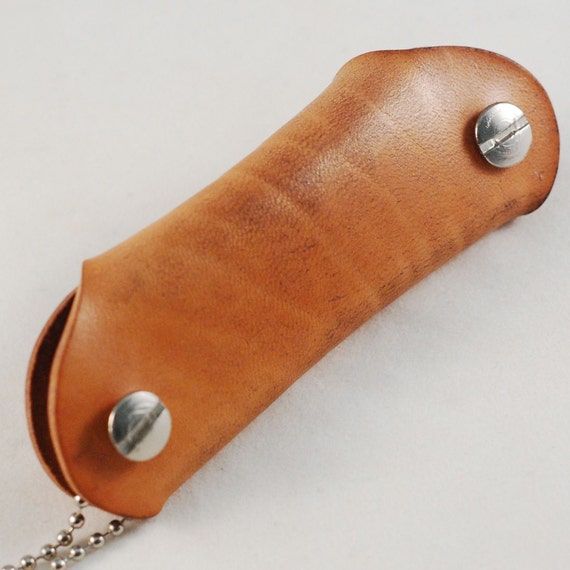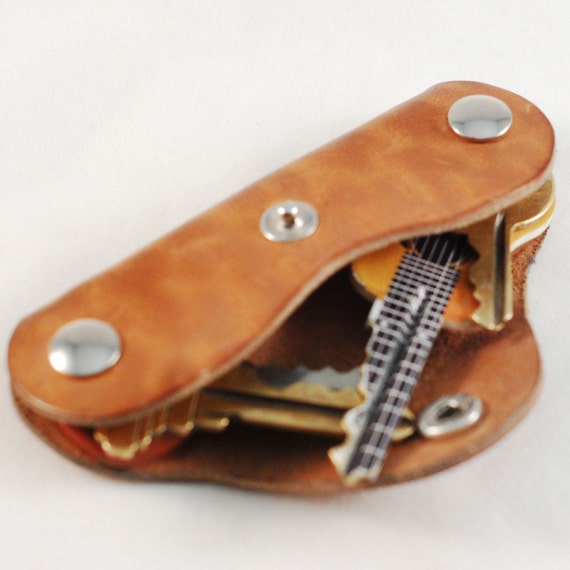 Also available in oak tanned leather