All shirts are a size M. They were worn an average of 4 times each. They all fit about the same. There are no issues or signs of wear on any of them. When buying a shirt, please refer to it by #.
Pants are a 33/30. They are Emerson fit and are a darker khaki color (what Bonobos would refer to as Graham Crackers) - $20
Prices do not include shipping unless you buy multiple items. So if you buy 1 shirt - It will be $15 + shipping. If you buy 3 shirts, it will be $45.
1. Non-Iron Slim - white and light blue squares - $15
2. Non-Iron Slim - blue and purple stripes - $15
3. Non-Iron Slim - maroon gingham - $15
4. Non-Iron Slim - red, burgundy, and black gingham - $15 (this one was actually BR Factory
5. Secret Wash - white, purple, and light blue gingham - $15
6. Secret Wash - red. white, and blue - $15
7. Non-Iron Slim - navy birdseye - $15
Shirts 1 and 2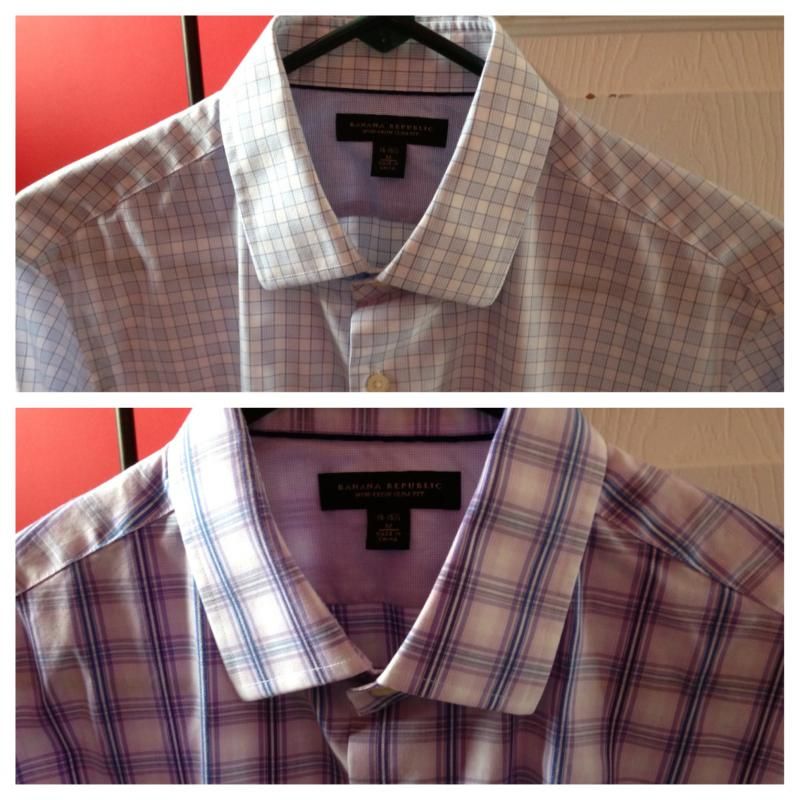 Shirts 3 and 4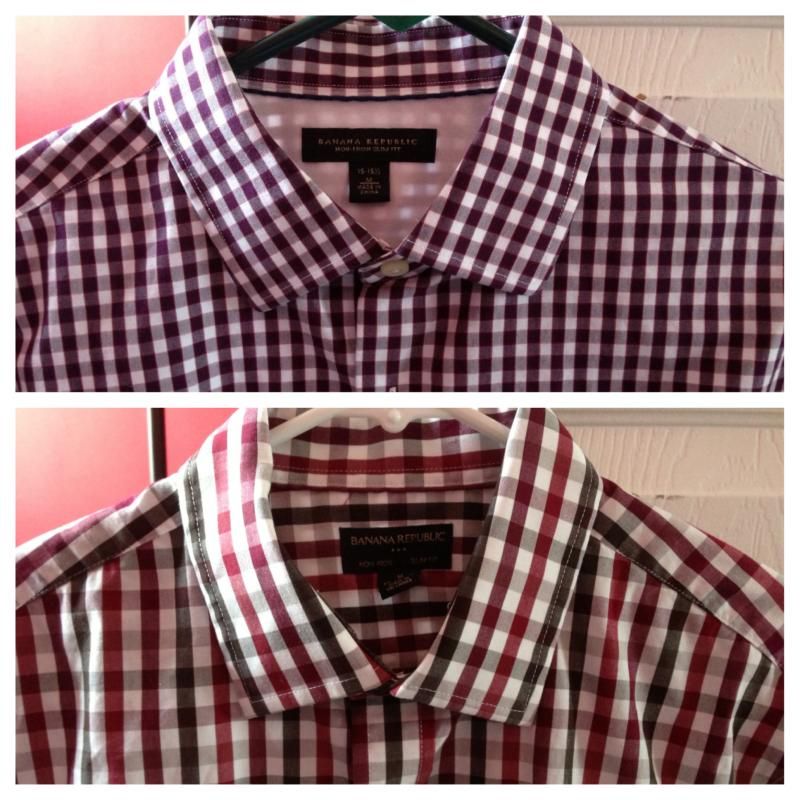 Shirts 5 and 6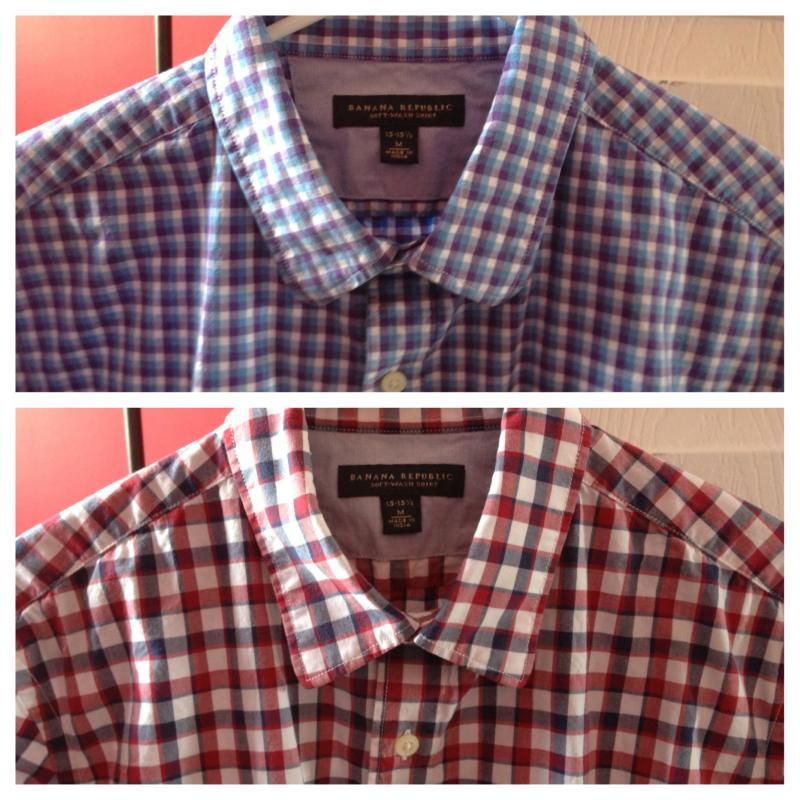 Shirt 7