This is a really interesting new with tags Brooks Brothers Milano blazer. Black. 3 roll 2 buttons. Patch pockets. 91% wool and 9% cotton. This blazer is soft and unstructured. Essentially zero shoulder padding and a soft open weave on this wool blend that gives the jacket the softness of a sweater. See the close up pictures for details on the fabric. Definitely a casual blazer that can be dressed up, and in Brooks Brothers slim, Milano fit.
Measurements:
Shoulder: 18.75
P2P: 21.75
Sleeve: 24.75
Waist at 2nd button: 19.5
Length:29.5
Jacket is NWT, first quality, with a line through the label to prevent return at a retail BB outlet. Price is $150 shipped CONUS. (Retail is $448). International buyers: PM me for a quote on shipping; I will subsidize some of the extra beyond CONUS.
First picture is most accurate in terms of color. It is not as grey as some of the close up pictures make it look.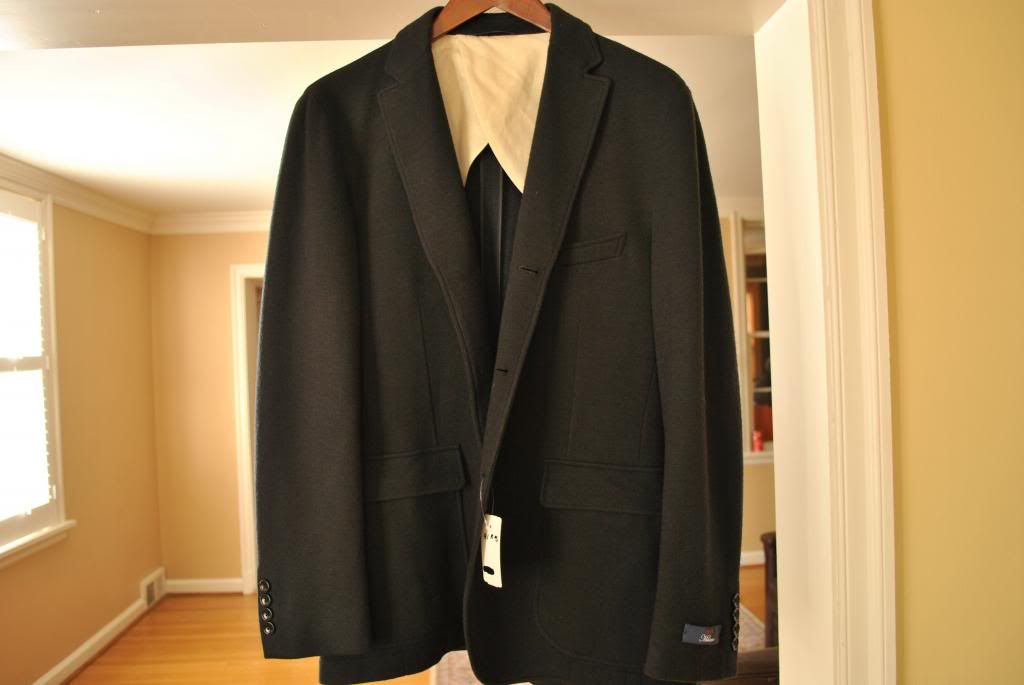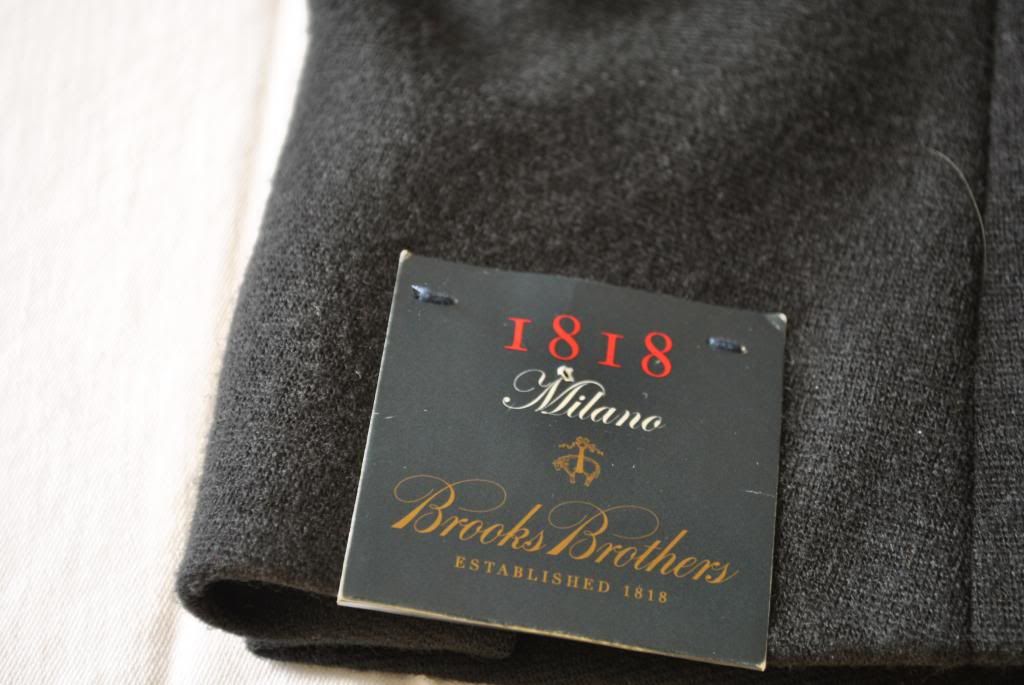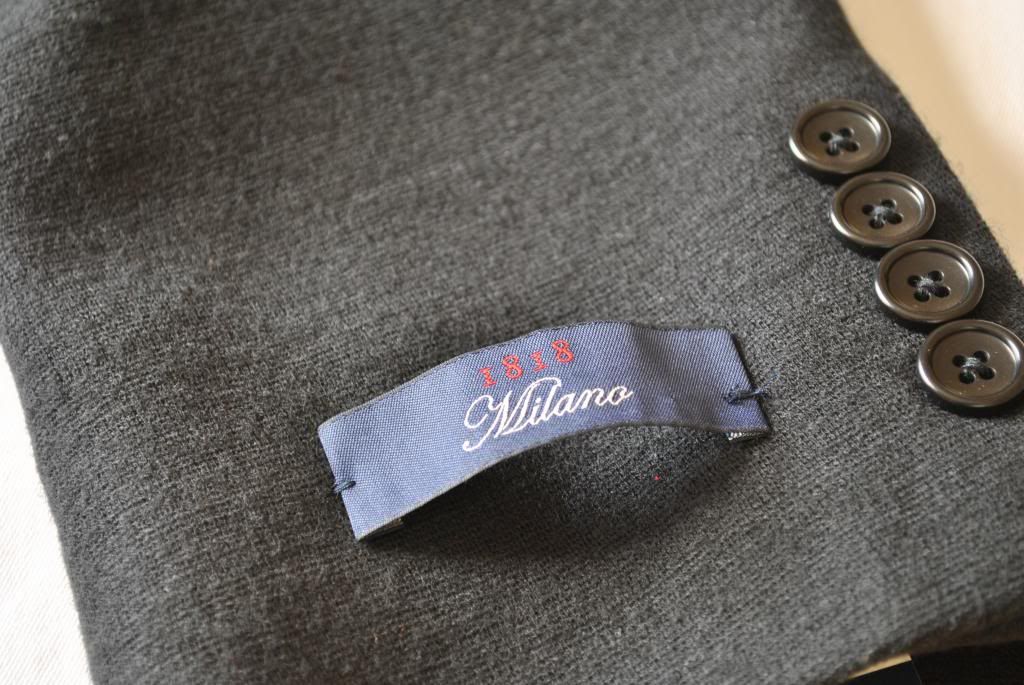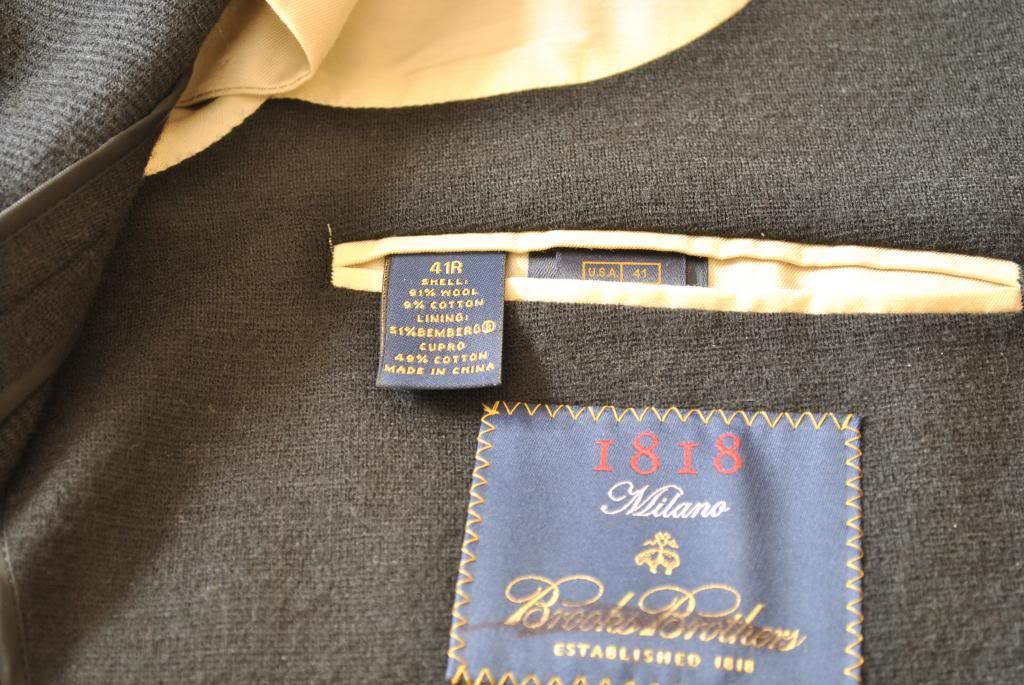 one additional picture but you'll have to click directly
http://i1091.photobucket.com/albums/...ps8a1415ca.jpg