Asking $100 plus shipping costs from Toronto, Canada.
On offer first is a blue Spier & Mackay sportcoat. Half canvassed, 100% wool, patch pockets, labelled size 38R. Sleeved were lengthened about an inch.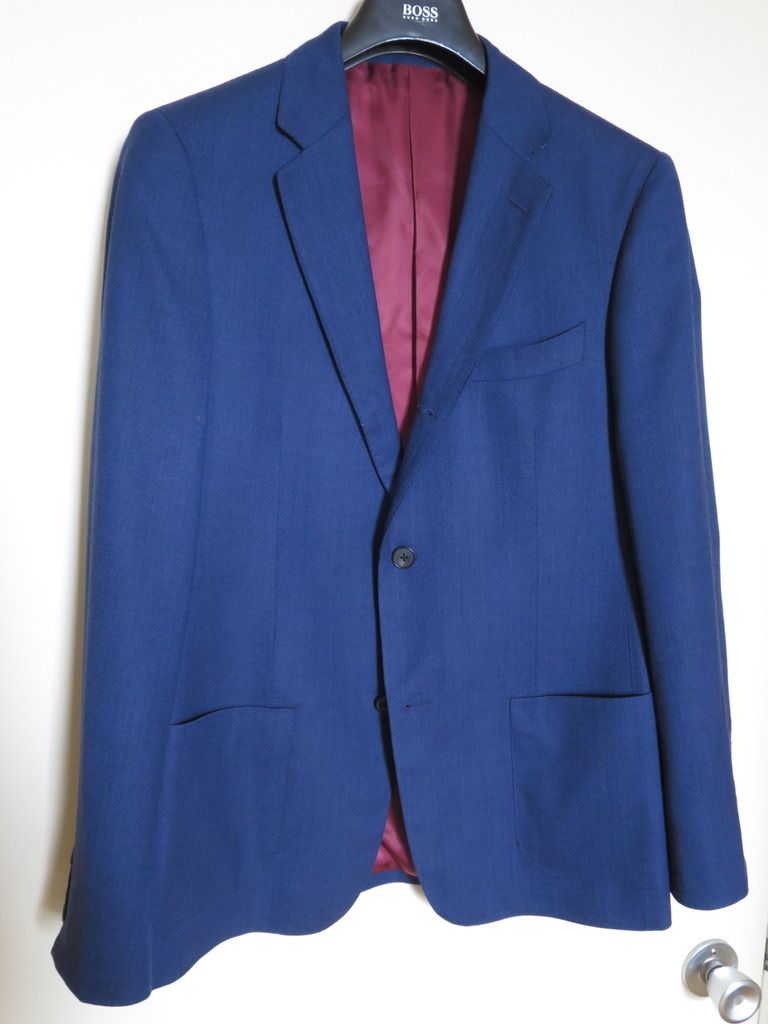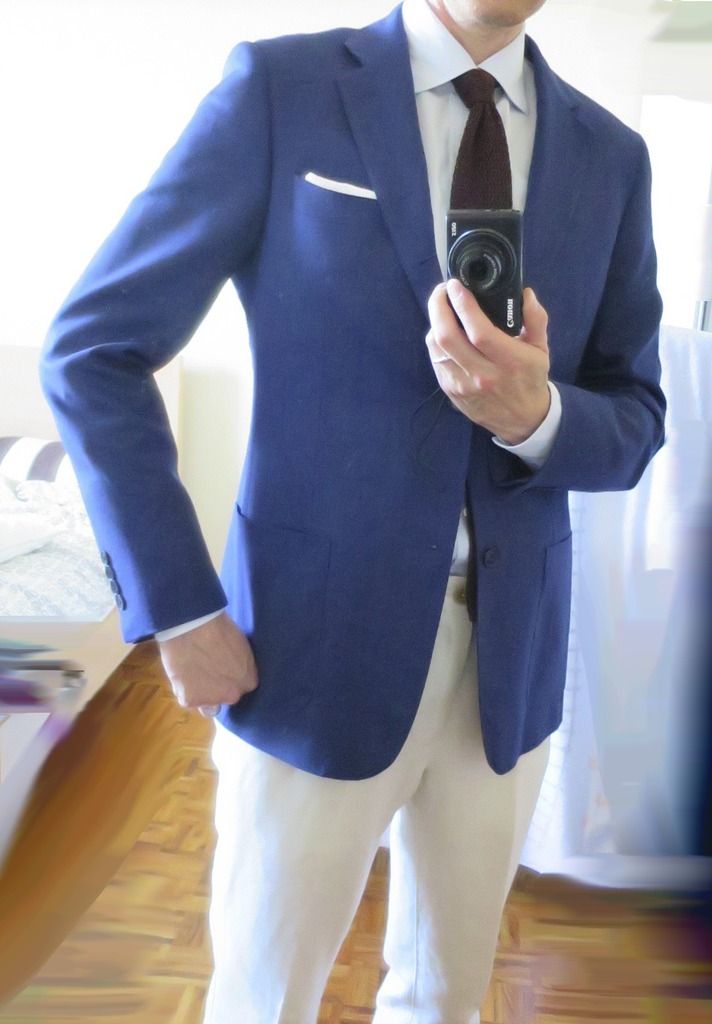 Next is a fully canvassed Samuelsohn sportcoat. No label, since I believe this might have been a MTM, but fits like a size 40R. Lightweight, 100% wool, softly constructed with jetted pockets. Pattern is a plaid made of small houndstooth in navy, orange and tan.