I have the Lands' End Tailored Fit Year'rounder Wool Suit in 3 different colors in size 38R: Navy, Charcoal, and Light Grey. The pants are size 31 waist and have been tapered to a 7in leg opening for a modern fit.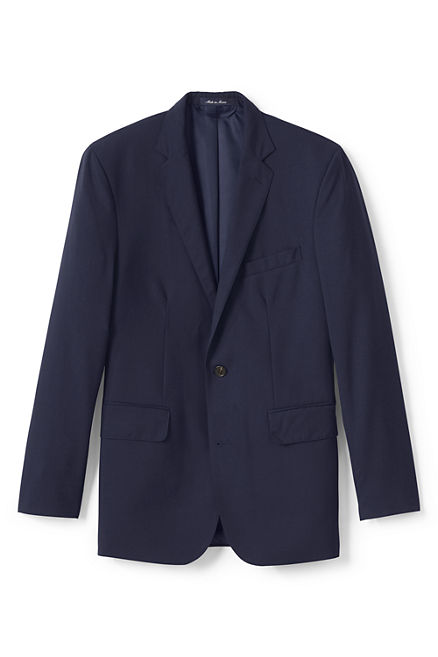 Year'rounder Suit Jackets may be the best value in America.
You could pay more - a lot more - for a coat like this. But why would you? It's tailored with all the details of coats costing much more: felt under collar, sweat shields, three interior pockets (one with security flap), two rear vents and a smooth full lining. Plus, we use fine all-season 100% Australian merino wool to weave the fabric, assuring you durability and longevity. You can pair it with Year'rounder pants to create a perfectly-fitting suit. Some may call this a wardrobe basic, but after you slip yours on, we think you'll agree: there's nothing basic about a Year'rounder®.
Features
Tailored fit: Slimmer through the body but not tight
Fully lined
Two rear vents
Alterable sleeve vent
Sweat shields
Three interior pockets, one with security flap
100% worsted wool. Lining: 100% Polyester. Dry clean. Imported.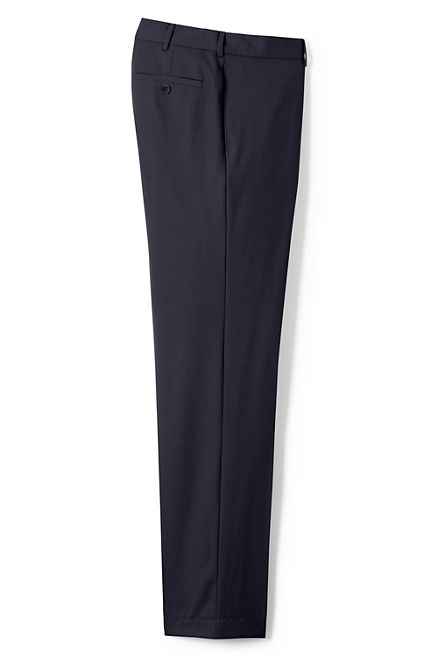 Trim, not tight, for a cleaner look.
When your Year'rounder® dress pants arrive, make a point of feeling the fabric. It's woven from 80s merino wool yarn — silky, with great drape, yet robust enough for unusual durability. And, in a weight carefully selected for comfort any day, any season. The tailoring is thoroughly classic, with every detail you've come to expect from Lands' End®. In addition to the tailoring above, we build in an integrated French Fly to keep the front flat, extra lining at the crotch and fly for comfort and durability, side pockets (with a coin catch on your right) and button-through back pockets.
Features
100% Australian merino wool in fine 80s yarns for a refined look and soft hand
Tropical Weight Wool is lightweight for summer comfort, while still cozy through cold temperatures
Ban-Rol® waistband
Front lined to the knees
Hook-and-bar closure with extended waist tab
100% worsted wool. Dry clean. Imported.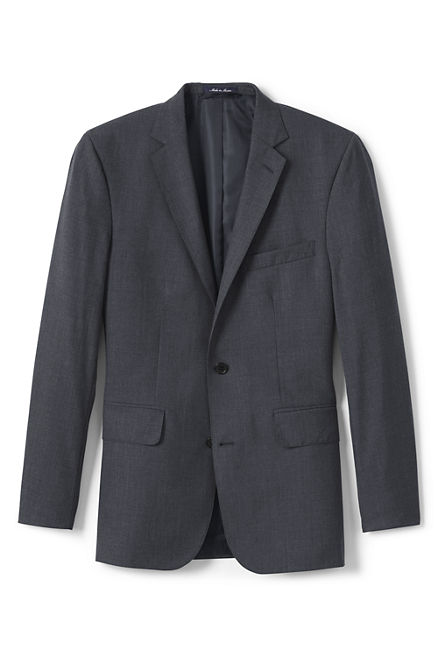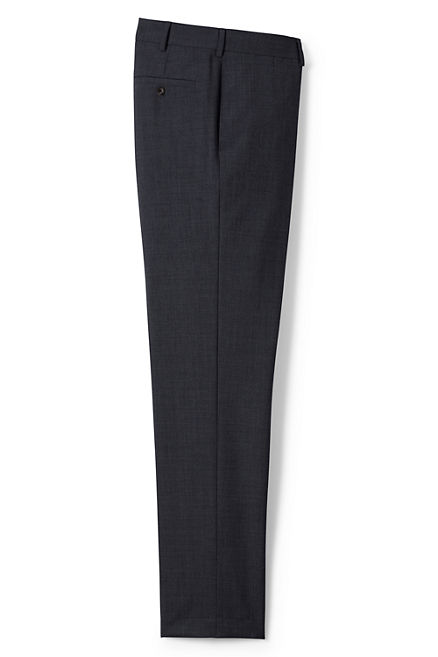 No picture of the light grey but it's a beautiful color and suit I wear the most!