I ordered 2 shirts during the SS sale that didn't work out for me for various reasons. I'm asking $40 each or $75 for both. That includes shipping and fees.
The first is a blue and white houndstooth that I think looks amazing but unfortunately it's just a smidge too tight in the chest for me. The neck size on it is 15 1/2.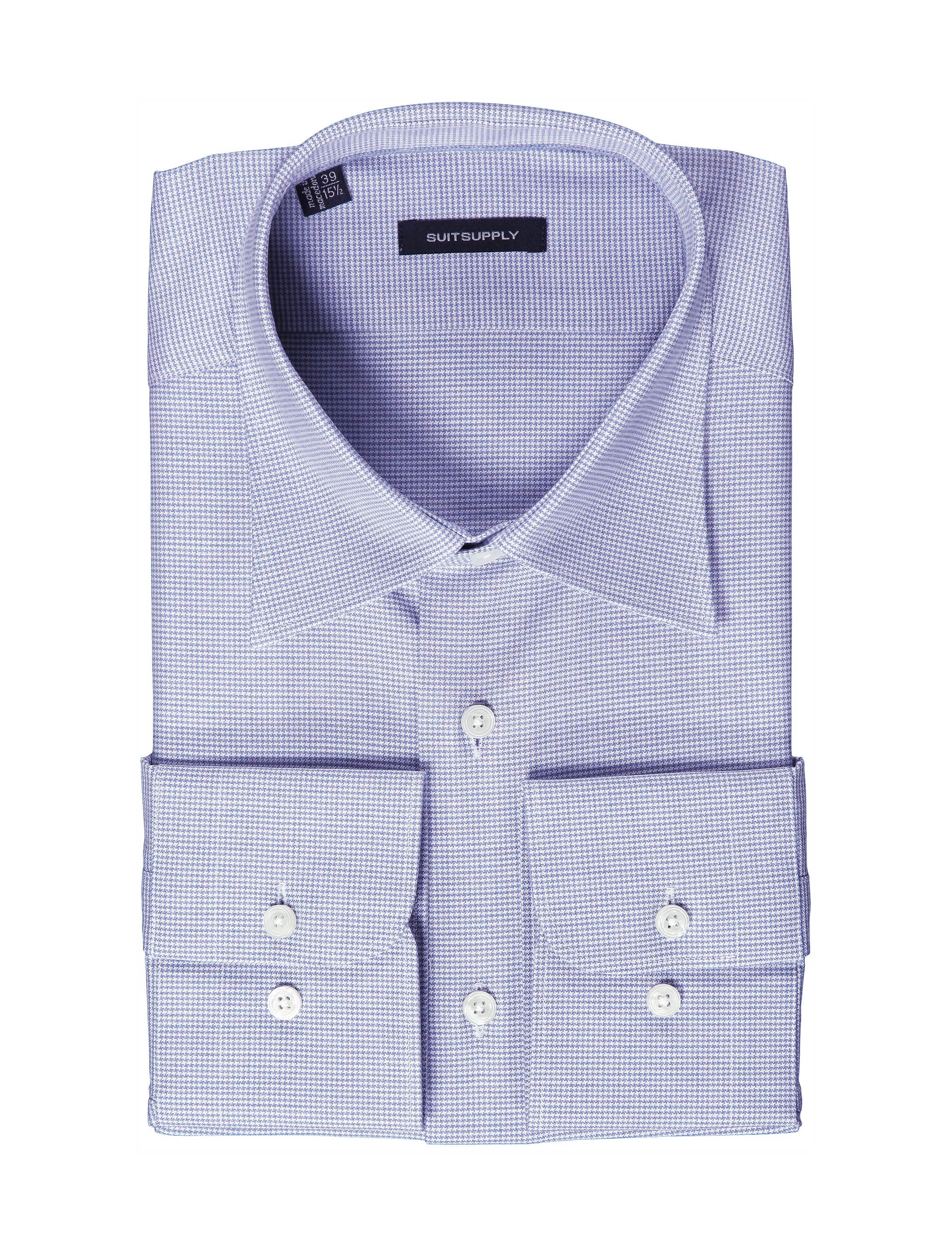 The seconds is what I thought would be a white dress shirt. Unfortunately it has a texture to it that reminds me a bit of seersucker. It's hard to explain so you will have to look carefully at the enlarged pic. It would work great for someone who is wearing it in the summertime or with a seersucker type suit but it won't work for the purpose I had intended. The neck size on it is 15 3/4.