I found these on eBay and read through the posts here:
http://www.styleforum.net/t/266772/m...son-sharp-fred
and decided to get them. They aren't Daltons, but for under $100, I thought they might be good to start out with and to kick around in, and maybe even dye a wild color after I upgrade to Daltons or Grensons or something. They came in last Friday and looked better than I expected. I really couldn't tell that they had been worn before aside from maybe inside someone's home, or maybe they were a display model. I wear a size US 12D in most shoes and these are a size 46R European. My opinion is that they fit somewhere in between a 12.5 and 13 in average US men's shoe brands, probably closer to a 13D. I'm really happy with the way these look but they're just a little too big for me so my heels slide in them. I wore them Friday night mostly on my feet at an art event for about 6 hours. I could probably put in a thick insole and wear thick socks and give them time to break in some more, but I just ran across a few other styles and brands of wingtips for good prices and thought since there seemed to be a good number of people in various threads who really liked these Blakes when they came out and they aren't carried anymore, maybe if someone closer to a size 13 US wanted these, then I could just sell them and go ahead and upgrade while getting a better fit. *Edit: I've gone ahead and started an eBay listing for these with bidding starting at $40 or a Buy It Now of $80 plus shipping inside the US. I have a 100% eBay rating and over 200 transactions. I had originally offered these here for $75 including shipping the cont. US, so if you go use the Buy It Now feature, just don't pay immediately, be sure to send me a message telling me you saw my post here, then I'll send you a price-adjusted invoice for $75 including shipping.
http://www.ebay.com/itm/261876767742...84.m1555.l2649
When they arrived, I immediately wiped them down with some Lexol, then did a quick, thin application of meltonian light brown cream. They haven't had a true polish job. They're not perfect, but there's nothing wrong with them either and if you've read the style forum thread on them, then you know exactly what they are. The burnishing on them isn't perfect, but it's subtle. I'm sure someone can do a great job on them if they really want them looking great and know what they're doing, but as a casual boot to kick around in anytime, anywhere, I think they're awesome like they are. They aren't dress boots and they aren't Aldens.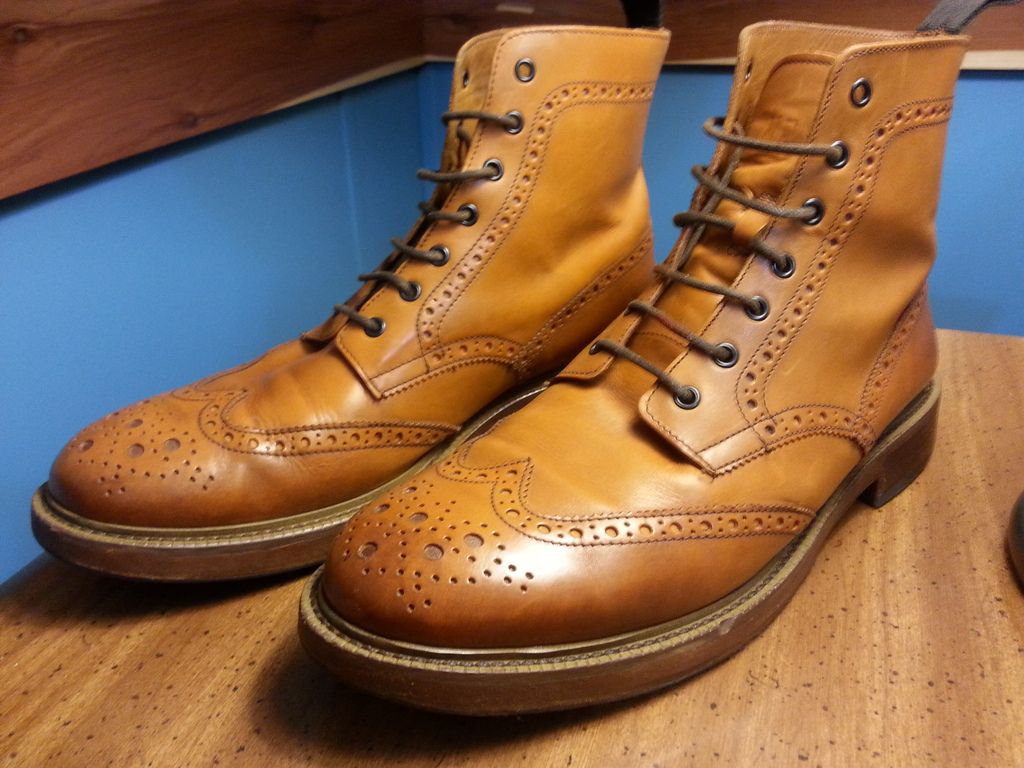 [/URL]
[/URL]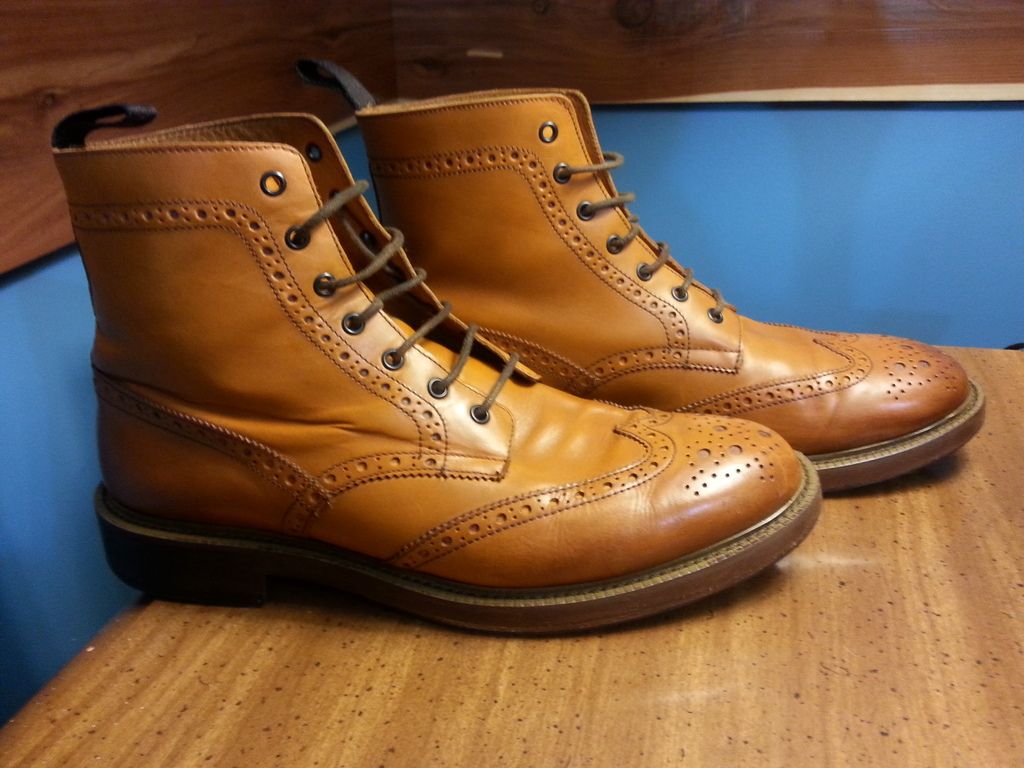 [/URL]
[/URL]